It's Time to Get Involved
Just think how much better our world could be if we all invested our time, energy, talents and resources to address the real challenges we face.
What if we would all take this pledge? Can you feel the possibilities? Will you join us in this important endeavor?
Once you do, you get to create your own next adventure—and it will be a very worthwhile one.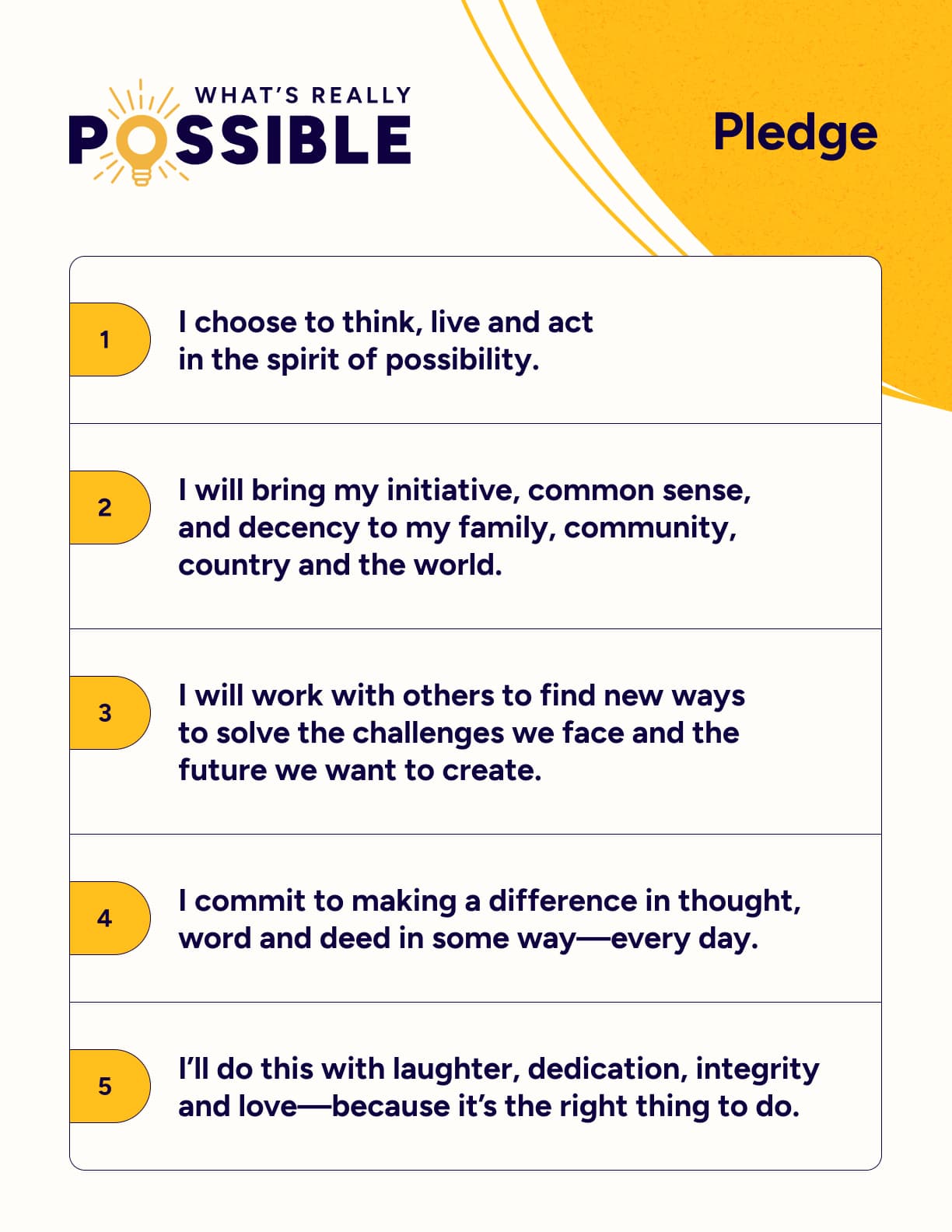 Need Some Inspiration?
One person can absolutely make a difference.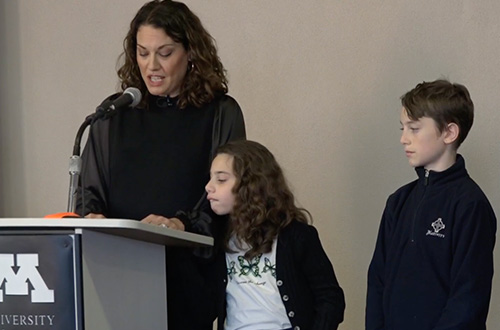 Leah Changed a State Law
Leah's daughter developed CMV—the most common infectious cause of birth defects in the US—shortly after birth. When a new test was developed that detected it with 85% accuracy, Leah led the charge to pass a state law requiring CMV testing for all newborns.

She said, "Do not underestimate the power of a mom on a mission."
Bill Starts Braver Angels
After the 2016 elections, Bill Doherty, a University of Minnesota professor, joined with two colleagues to put on a Red/Blue Workshop in Ohio to see if they could find common ground.

The result? Today Braver Angels works nationwide to depolarize the country by offering programs, training & more.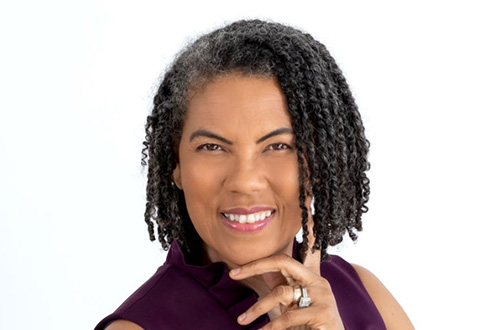 Verna Launches GTA
Concerned about the rising self-destructive behavior exhibited by high school girls, Dr. Verna Price started Girls Taking Action.
The results? Big drops in violence, suspensions, etc.
Better yet, significant increase in academic performance, graduation rates & college attendance.
Share Your Story
Want to inspire others? Let us know what you've done recently that brings people together, makes a difference, and improves things for your community, your country, your environment.

Just share the story of your project. How did you come up with it? Was it your idea? How did you start? Did you get others involved, what were your results? And what are your future plans?
We love to spread the goodness!
Let's Get Going.
Get ideas, insights, inspiration and resources to create a better future.